6 Types of Website Traffic you need to know about
Since the advent of the internet in the 1990s, the metric of web traffic has become an important instrument to determine the popularity of a website. Today, understanding website traffic is crucial for businesses and organizations to improve online success and have consistent growth. The goal of any online enterprise is to increase its traffic. Let's dive deep into this topic.
What is Website Traffic?
Just like traffic on a highway, which is the number of cars traveling on the road, website traffic refers to the number of users who visit a webpage. Each person who logs on to a website is recorded as a visit or session, due to behind-the-scenes communication between the user's devices and the webpage.
Nowadays, there are various types of website traffic. Understanding them is the first step to optimizing your webpage to increase lead generation and revenue. So here are 6 different types of website traffic you need to know about.
1. Direct Traffic
Direct traffic refers to the users who visit your website by directly typing its URL into the address bar or have previously bookmarked your website to their favorites. This is the traffic you receive on your webpage that doesn't come from any other channel. These are mostly the people who are familiar with your organization or brand and want to know more about it, or they may already be existing customers wanting to visit your website.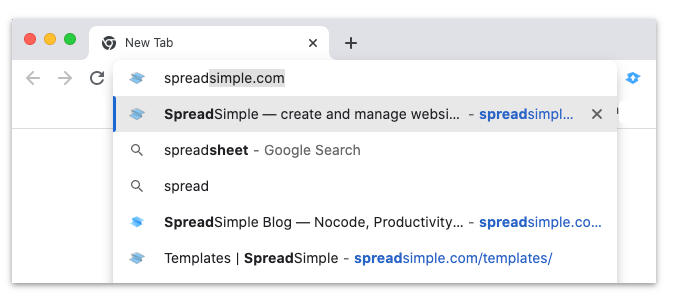 Compared to other forms of traffic, direct traffic usually produces a small percentage of website traffic. Despite its small contribution, it is considered significant as it shows brand awareness, which is vital in lead generation and conversion. Some of the most common examples of this type can be amazon.com and "facebook.com.
It is important to note that if your employees are frequenting your website, that can also count as direct traffic. During web analytics, you need to filter out their IPs from your data so that it is accurate.
2. Referral Traffic
Referral traffic, as the name suggests, are the visitors who are referred by backlinks to your website.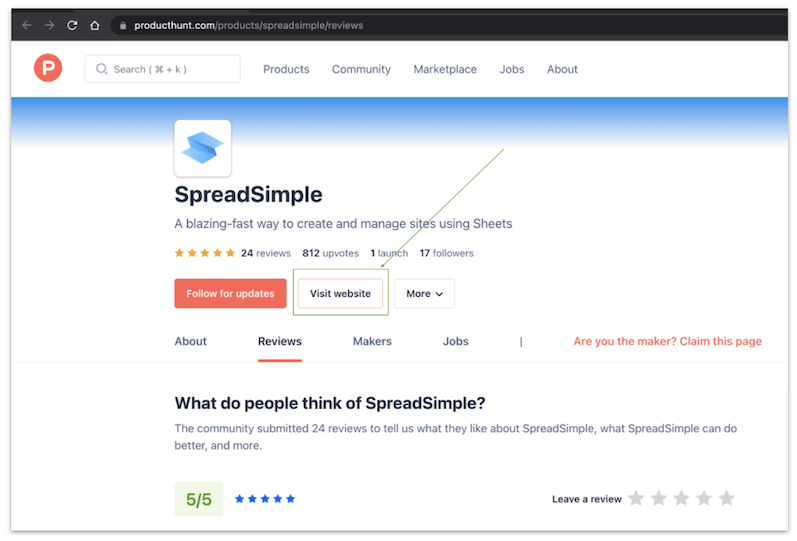 It happens when a user visits your webpage by clicking on a link from a social media post, forum, blog, etc. You have probably noticed that most news articles link to another blog, news, or reference article on a similar topic. The linked news site page gets traffic referrals from the first page.
This type of traffic is much more beneficial to your SEO ranking than direct traffic, as it gives more credibility to your webpage.
The more websites that are linking to yours, the higher is the value and the accuracy of your content according to search engines. They "think" of this kind of traffic as positive as long as it comes from trusted, highly ranked websites, and this makes your webpage improve its standing on Google.
3. Organic Traffic
Organic traffic is the most desirable type that every business strives to increase with inbound marketing. It refers to the users who visit your website through different search engines such as Google, Yahoo, Bing, etc. What it means is that customers find your website organically by searching for keywords relevant to your product or service without being influenced by paid advertisements.

In the long run, this type of traffic is very beneficial to your business as it is earned and not paid for, ensuring high chances of getting qualified leads and better sales conversion rates. If you incorporate an effective SEO strategy and better content management, it can cause your website to rank higher in search engines and improve your landing pages' visibility. This in turn makes it easier for potential customers to click and come across your website and purchase your product or service. Getting results from organic search takes time for any enterprise to achieve, but they are well worth the investment and effort.
4. Paid Traffic
Paid traffic is the traffic that has been directed to your website after the users have clicked on an advertisement that you have paid for. It is the exact opposite of organic traffic. Content marketing and SEO are both great ways to build traffic, but we can all agree that it is slow and time-consuming in nature.
Paid ads can generate leads faster for your website and also help those users find your brand, who may have never found your content in search engines. Though this type of traffic is expensive and has a slight learning curve involved in finding good and profitable paid media, it is still a very effective way to target specific clients and generate leads for your business.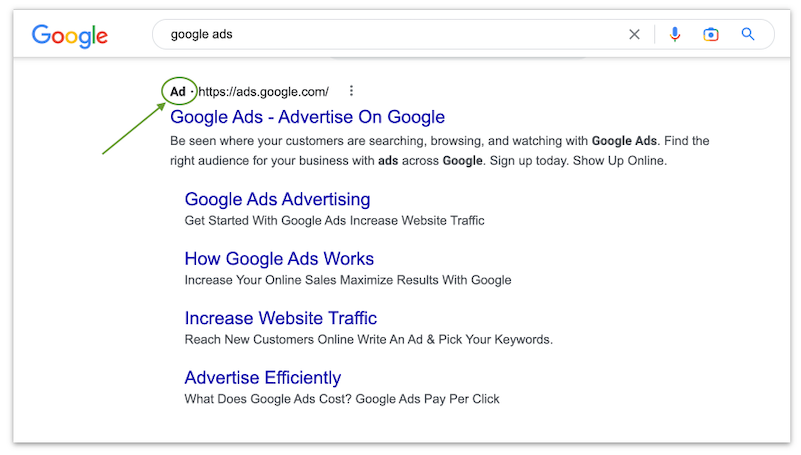 The main source of paid media comes from PPC (pay-per-click) campaigns. It is one of the most popular types of paid search that you can utilize to generate traffic for your website using ad management platforms such as Google Ads. This is also a cost-effective strategy to market your business as you only pay for relevant clicks by potential customers.
5. Social Media Traffic
Social Media Traffic, as you may have guessed, comes from users who have visited your website after clicking on a link in your social media post on sites such as Facebook, Instagram, Twitter, LinkedIn, etc. It is very similar to organic traffic as it is also scalable.
This type of traffic is completely free, but if you optimize paid ads on your social media channels, then it will be categorized as paid traffic and not anymore as social media traffic. As your following grows on social media platforms, so does your traffic. Sharing content and linking your business website to your content will also help build your subscribers.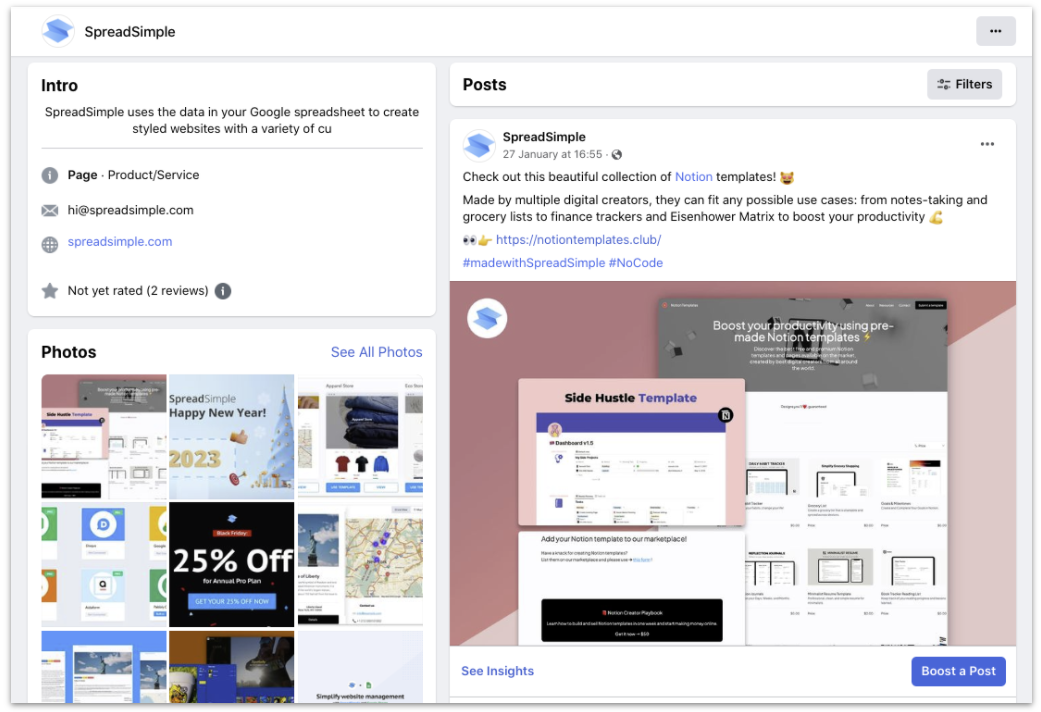 Social media is a great tool today, as it gives your brand a lot of exposure, promotes your business, helps with lead generation, and expands sales. For example, LinkedIn improves B2B marketing, which makes it an ideal platform for startups whose products are for other business entities. Social media traffic is ideal for small businesses and startups as it is cost-effective and convenient to reach a larger user base.
6. Email Marketing Traffic
The traffic that is driven to your website by users who visit after clicking on a link in one of your sent emails, is called email marketing traffic. Users of this type of traffic are probably current clients or customers who have previously signed up for newsletters for your website. Since they have shown prior interest in your business, they are classified as qualified traffic and will benefit your conversion and sales.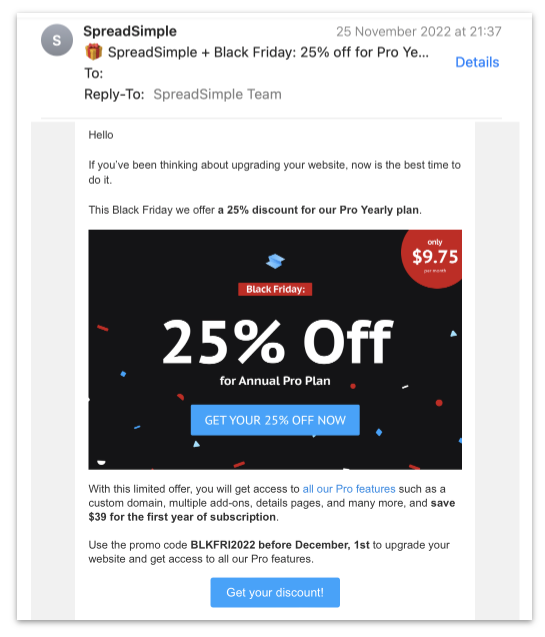 Using an effective email marketing campaign with links to your webpage as a strong call-to-action is an effective growth strategy for your brand. A major portion of ‌website visitors come from emails that have been sent by your organization, including an RSS feed and a monthly newsletter about special offers and new products. Email marketing is a very important strategy for directly reaching potential customers and scaling your brand in a channel outside of social media platforms.
Conclusion
As a part of a solid marketing strategy campaign for your business, it is very vital to understand these 6 different types of traffic sources for websites and their features. With the help of platforms such as Google Analytics, SEO software, Hubspot, and others, you can regularly analyze and measure your website's traffic. Organic traffic created through content management and SEO remains to be the most effective website traffic-producing method.
If your company is looking for a no-code website builder with easy integration into Google Analytics and SEO management, check out SpreadSimple for its intuitive and convenient functionality.