Learn About Social Media Integration on Websites
The days when Facebook and Instagram were just for interacting and staying in touch with friends and family are in the past. Today, digital marketers often keep social media at the heart of their promo campaigns when working with online businesses. Many organizations should use social media integrations on their website to give their customers more ways to engage and interact with their brands. This helps them share content, acquire leads, get new conversions, and promote their products or services.
With the right tools and widgets, you can easily integrate social media into website.
What is Social Media Integration for Any Website
Social media integration is the act of using online platforms, such as Instagram, Twitter, and Facebook, as an extension of your marketing strategy. This is accomplished in two ways:
Drawing your social media audience to your website.
Allowing your networking platforms to be easily accessed through your website.
It helps increase your brand's awareness and reach, as well as encourages engagement with your website while building a bigger audience on social media. Here are some of the benefits of integrating social media into your business website.
1. It makes your website more engaging
First and foremost, your customers spend hours on social media platforms. By having an online presence for your enterprise, you provide easy access for your clients to interact with your brand. By integrating your online platforms you can make your company websites more engaging by adding features like commenting, reaction buttons, auto-updating, and sharing feeds. It also gives your customers more opportunities to see your brand's products and services.
2. It drives sales
It is common practice for people to ask their close relatives and friends for tips when they are looking to purchase something new. Thanks to Instagram, Facebook, and Twitter, people can now ask a large group of audience for comments and feedback on a specific brand. By integrating your business website, you can engage your existing consumers to give feedback with your branded hashtag. These testimonials on your landing web page help drive sales faster than any other marketing tactic. Also, promoting your brand through social media allows you to reach customers who might not have otherwise interacted with the company's products or services.
3. It expands your social following
An integration between your company and social channels empowers your brand to connect seamlessly with your consumers and understand their queries and concerns instantly. It also makes it easier for you to communicate important news, promotions, and offers in real-time. The increased number of shares and brand mentions naturally expands your social following and lets you reach a wider audience. As social media algorithms prioritize organic content with high engagement, the more people mention your brand, the more people will see your posts in their timelines.
Best Social Media Widgets and Tools for Website Integration
There are several tools to integrate your social media platforms and automate their activities. Utilizing specifically built social media widgets is one of the most effective ways. Many good websites rely on these widgets to acquire new leads and increase reach with the help of existing consumers. Let's explore some of the best tools and widgets that can help your brand achieve maximum exposure and improve your online presence.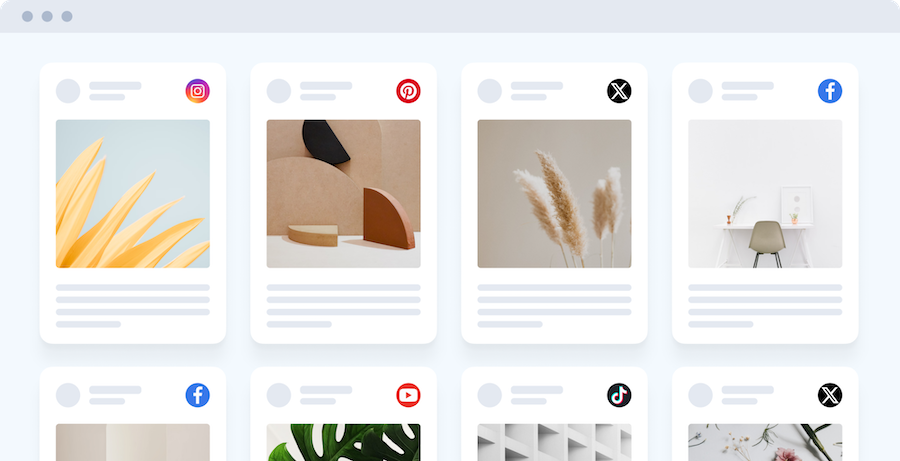 1. Taggbox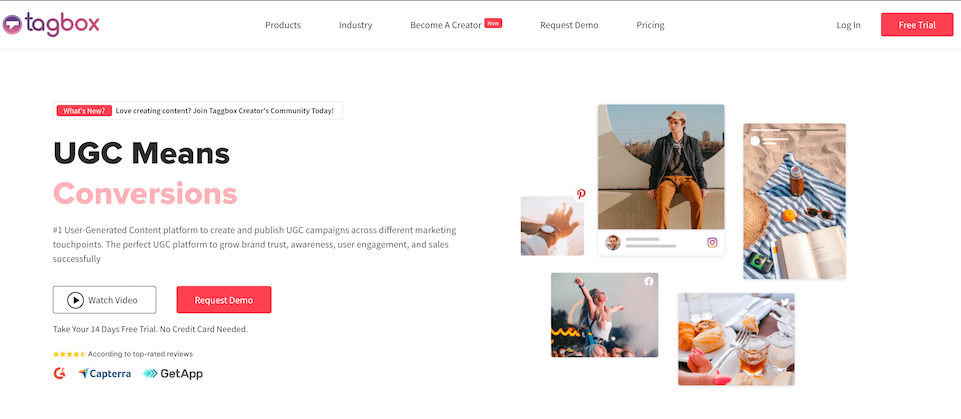 Taggbox is an amazing UGC platform and a social media aggregator for online business. It works excellently well with website-building platforms. It allows your brand to embed and curate content from over 20+ social media platforms. Taggbox widget offers customizations like design elements, widget layouts, colors, fonts, feed themes, etc. showcasing your content creatively. Along with design elements, Taggbox provides a user-friendly interface, robust customer support, automatic real-time content updates with moderation features, and in-built advanced analytics. The analytics allows you to record and measure insights into your widget performance.
2. WP Social Ninja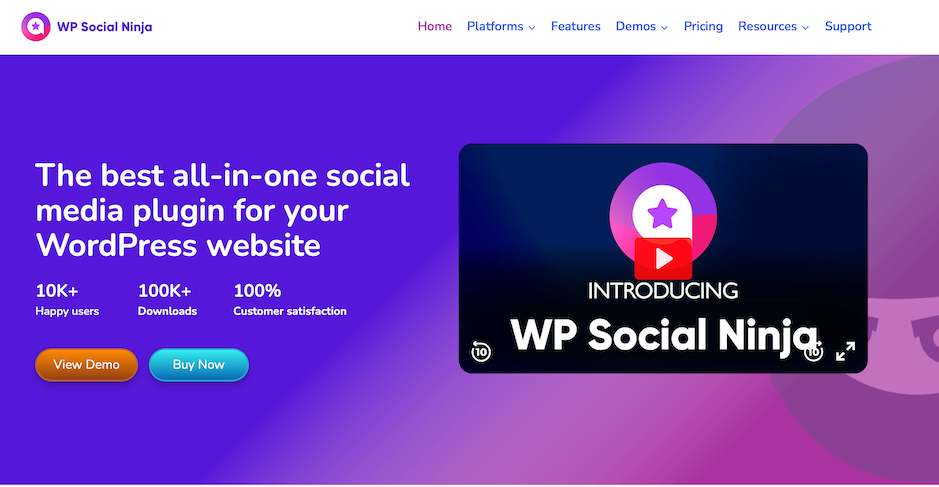 WP Social Ninja is a feature-rich plug-in helping fetch feeds, user reviews, and chat widgets directly to your web page. It is a great tool to enhance your small business, increase your brand's awareness, and generate higher sales. The WP Social Ninja provides a feed feature that can filter and manage social proof and showcase feeds on your website. Besides, it has different templates, colors, and formats to display good testimonials directly on your landing web page. It also offers a Shoppable Instagram Feed feature converting your Instagram business profile into a selling machine, as this tool lets you connect your sales web page with your Instagram easily.
3. GetSocial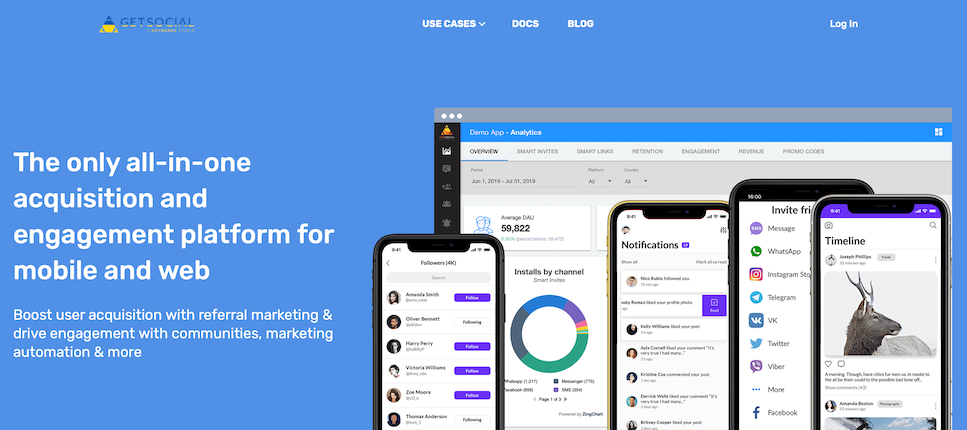 GetSocial is a content analytics platform offering various tools, share buttons and bars, pop-ups, and follow buttons to increase social traffic through a better understanding of your audience's engagement. It is an extremely powerful tool for large-scale organizations, small-scale businesses, and e-commerce stores. GetSocial widget effectively measures, amplifies, and automates your content's traffic through social media channels, while offering real-time analytics and dark social tracking. It also provides insights into which of your blogs, products, and content are popular with your customers and readers.
4. AddThis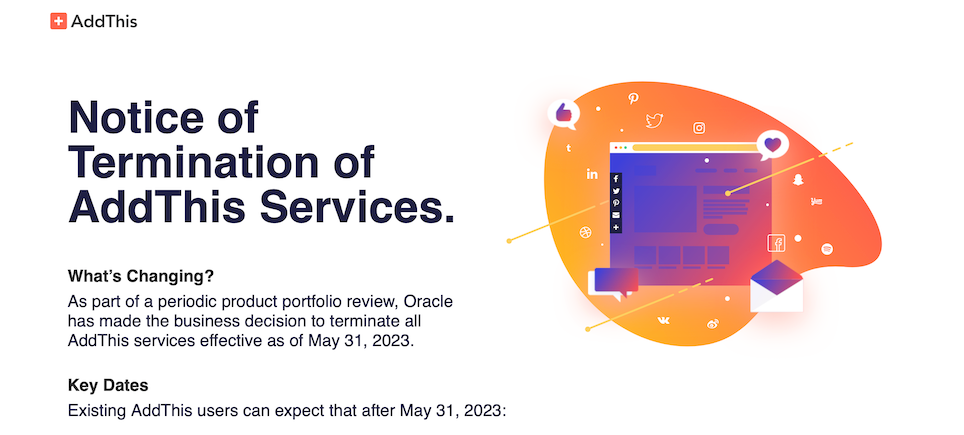 AddThis is an easy-to-deploy tool that allows its users to set their media icons on their web pages. It has multiple user-friendly functions, such as its newly designed 'Social Follow' buttons that can be displayed anywhere on your website. AddThis is a great tool for online businesses owing to its two big features. The first one providing targeted pop-ups to website visitors based on their earlier search specifications. This helps you tailor content per your readers and potential customers who visit specific sections of your website. The second feature is a complex data analysis widget to help you understand the habits of your clients via social media.
ELEXtensions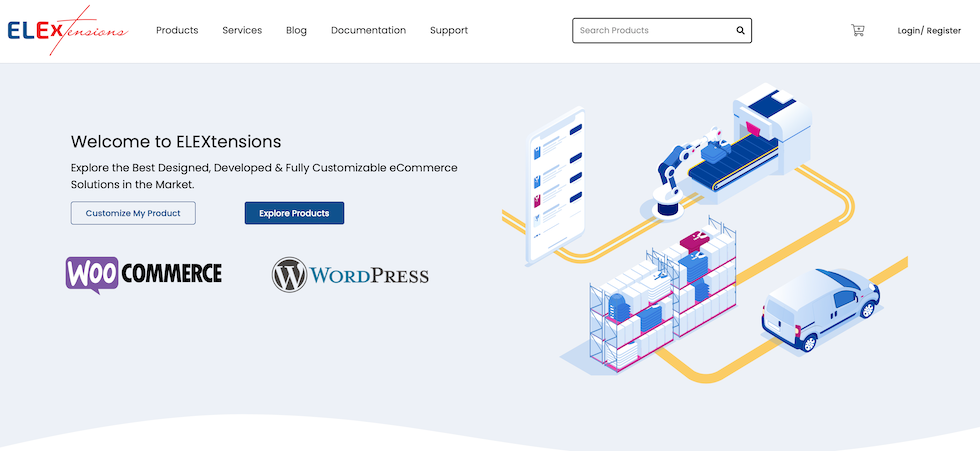 ELEXtensions plug-in tool enables you to create and optimize product or service feeds for social media platforms like Facebook and Instagram. It helps you create dynamic feeds to showcase your inventory and reach a wider audience. ELEXtensions provides its users with various customization options: specific goods attributes, hiding certain products, and setting up timings for automatic updates. Using this plug-in, you can create tailored feeds that meet the requirements of Facebook and Instagram, as well as include product information, such as titles, descriptions, prices, images, and videos. By utilizing the free advertising features of social media platforms, you can target specific audiences, create engaging campaigns, and drive traffic to your online store.
6. Smash Balloon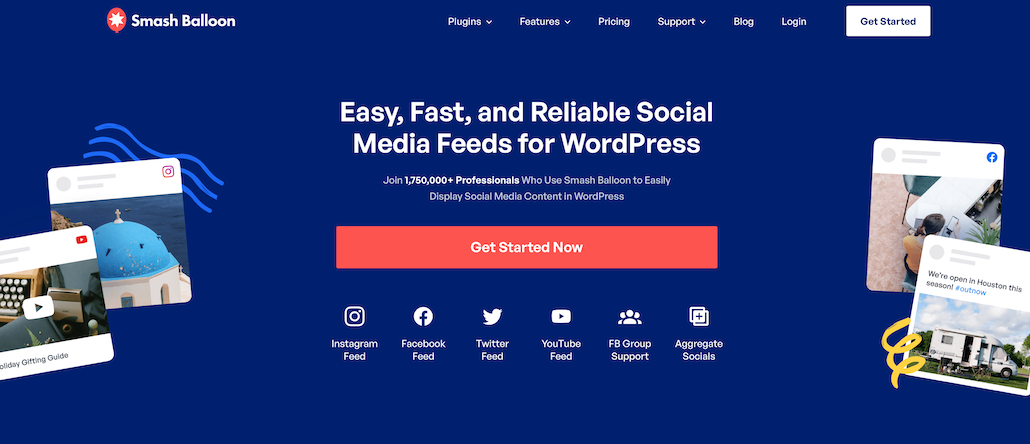 Smash Balloon is a fully customizable plug-in that allows users to curate content feeds and display them online. It is an easy-to-use widget platform that gives options to tailor your plug-ins with its in-built themes and layouts. As it has a simple design, it aligns well with your website and makes it convenient to set up feeds, as well as offers content directly from channels like Instagram and Twitter. An added option provided by Smash Balloon is that while collecting content from social media, you can filter it by using hashtags and also choose the information you want to show.
7. Monarch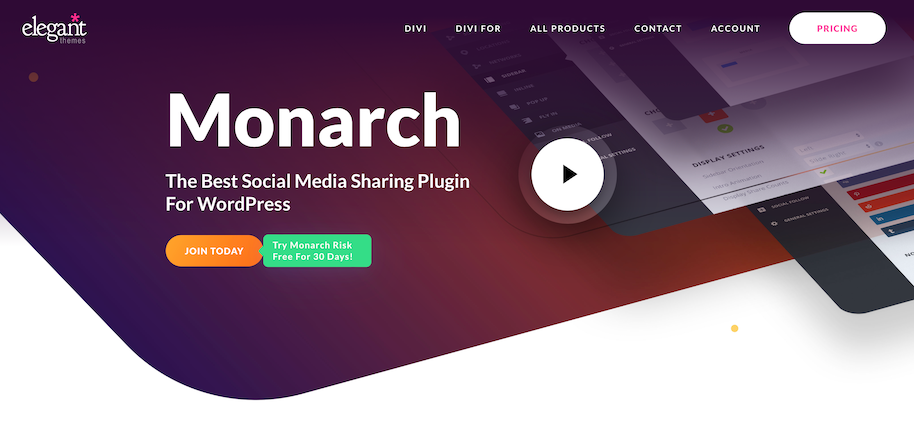 Monarch is an interactive website plug-in that encourages visitors to share content from your media channels to your business web page. It helps increase your website traffic by offering creative designs and many location options. One of the best features is that Monarch provides integration with over 20 different media platforms. It allows you to add social sharing buttons on locations like images, videos, above or below content, floating sidebar, automatic pop-ups, etc. You can also schedule a pop-up delay to smartly place the social sharing buttons and even check your performance statistics.
8. Juicer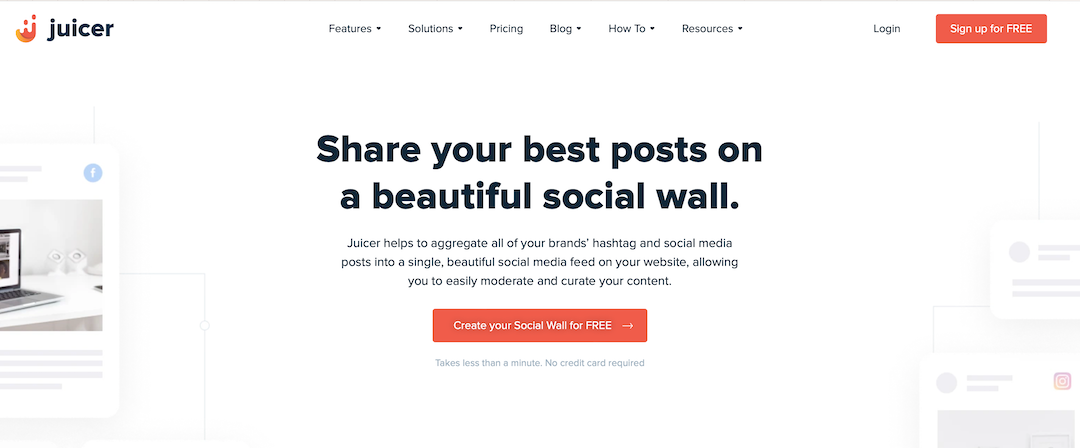 Juicer is a social media aggregator that helps you accumulate all your brand's hashtags and posts into a single feed of content to display on your website. This allows you to easily moderate and curate your content. It requires no technical expertise and gives the option to integrate content from multiple platforms like Instagram, Tumblr, Facebook, etc. Juicer offers features like faster feed update time, creation of multiple feeds, analytics for performance measurements, etc. with its premium plans.
9. Social Pug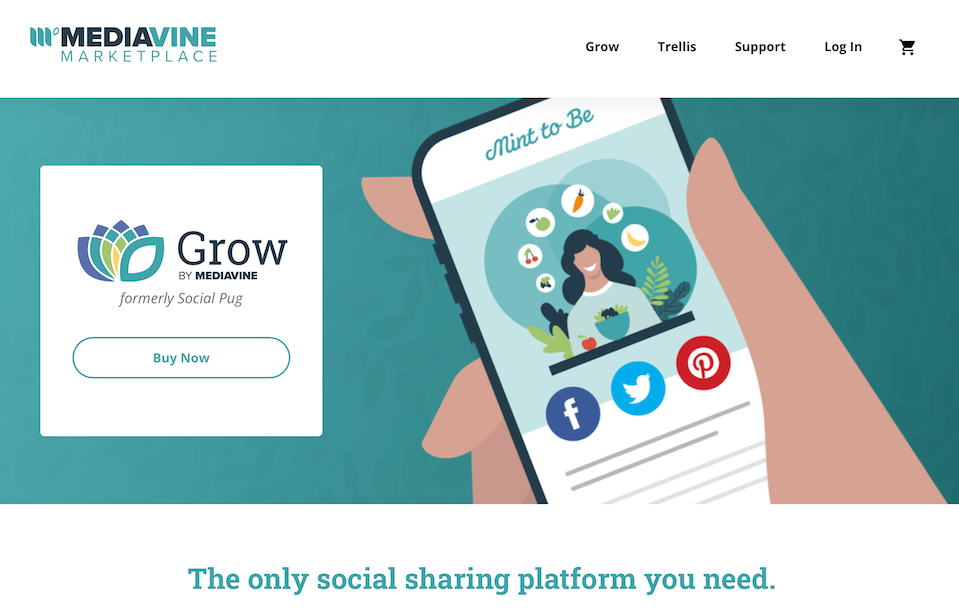 Social Pug is one of the most affordable share plug-in tools for websites with a subscription plan of $24 per year. It also has a free version offering sharing options for Twitter, Google+, Pinterest, and Facebook. Social Pug is compatible with several media channels like WhatsApp, Reddit, Vimeo, Instagram, LinkedIn, etc. It provides customizable and interactive pop-up share and follow buttons to grab your audience's attention as well as improve sharing possibilities. Lastly, Social Pug integrates well with Google UTM tracking and Bitly link to magnify its usability and impact.
10. Social9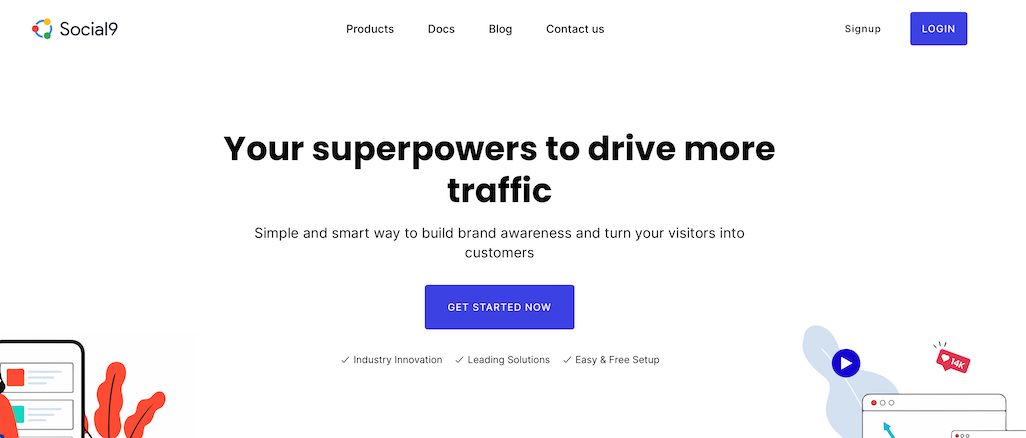 Social9 is a free sharing widget convenient to use without the need for complex coding. It provides predefined buttons that are customizable as per your target audience and branding requirements. The best feature of Social9 as an integrating tool is that it helps you with complete analytics of your overall website performance. On top of that, it tracks how your social media feeds complement your conversion rates and traffic growth. Like every plug-in, it also allows widget styles and customization to make your icon look appealing.
11. Social Warfare
Social Warfare is an exclusive sharing tool that lets you control how your content is shared across 20+ platforms. It provides users with attractive share buttons that are compatible with every screen size and resolution. Two best features of Social Warfare make it a popular widget. The first one is called "Floating Share Buttons," giving the visitors easy access to share content no matter where they are scrolling on the website. The second is displaying the number of times your content has been shared, which helps businesses showcase the social proof of their products and services.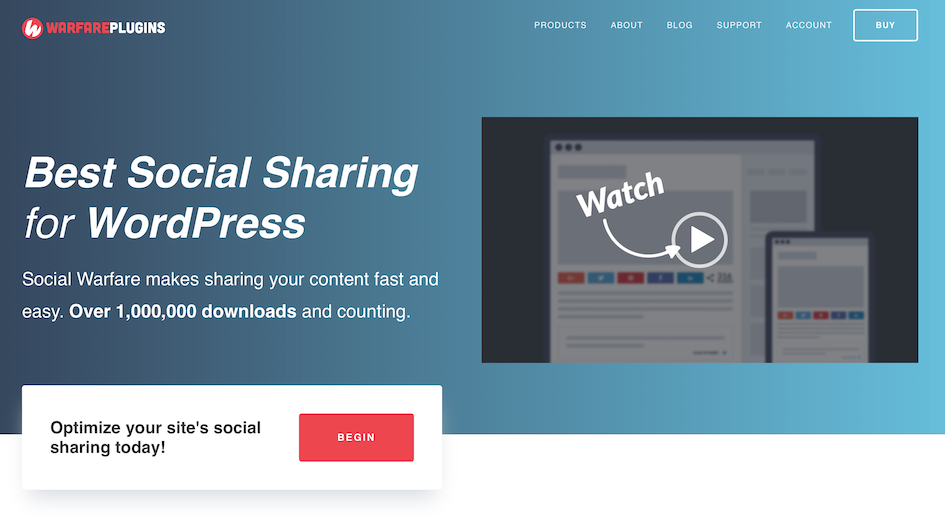 12. Simple Social Icons
Simple Social Icons is a user-friendly plug-in that displays icons to link visitors to your social media profiles. For this, you just need to copy the URL of the accounts you want displayed on your website. It offers customization in terms of the size and color of your desired icons. Simple Social Icons assists your business to increase website traffic, boost engagement, and grow your sales as well as conversions. It conveniently provides an option to link to various platforms like Facebook, Instagram, Google+, Twitter, etc.
Effective Strategies of Social Media Integration on a Website
Social Share Plug-ins On Product Pages
One of the most effective strategies of integration is placing the social media share plug-in on the product pages of your e-commerce website. This helps generate presence and conversation about your goods and services on media channels. When used by your website visitors, these buttons allow them to share your product page on the chosen channel and vice versa.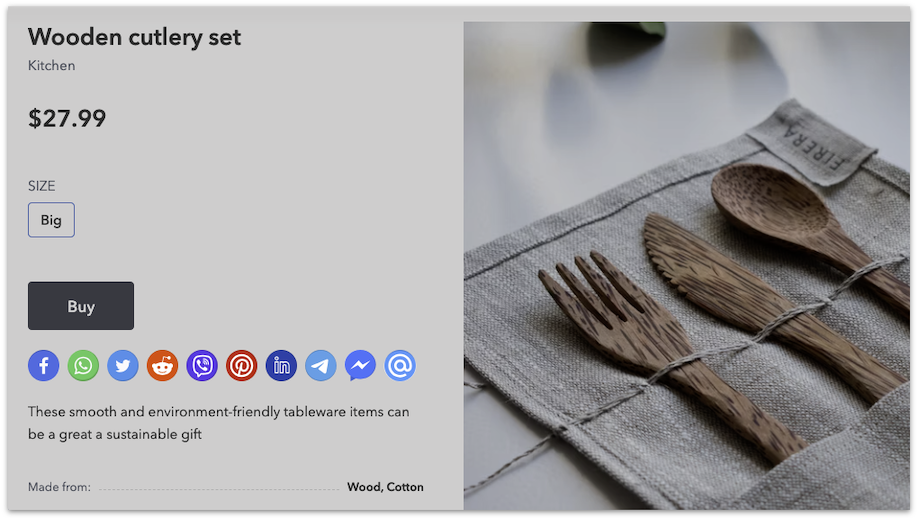 It is advisable that only a few selected relevant plug-ins must be added to the product pages. Among the many options, Facebook, Instagram, Twitter, and Pinterest are the ones that have the greatest user engagement. The share plug-ins must be strategically placed near the image or videos of the product or service to enable the clients to spot and share it easily.
Add Social Media Widget On the Website
Embedding a social media widget onto your online platform is one of the most common strategies for social media integration. It helps display all your feeds together in one place. The tool acquires all the posts (brand-generated and user-generated content) from the specified channels containing your hashtags.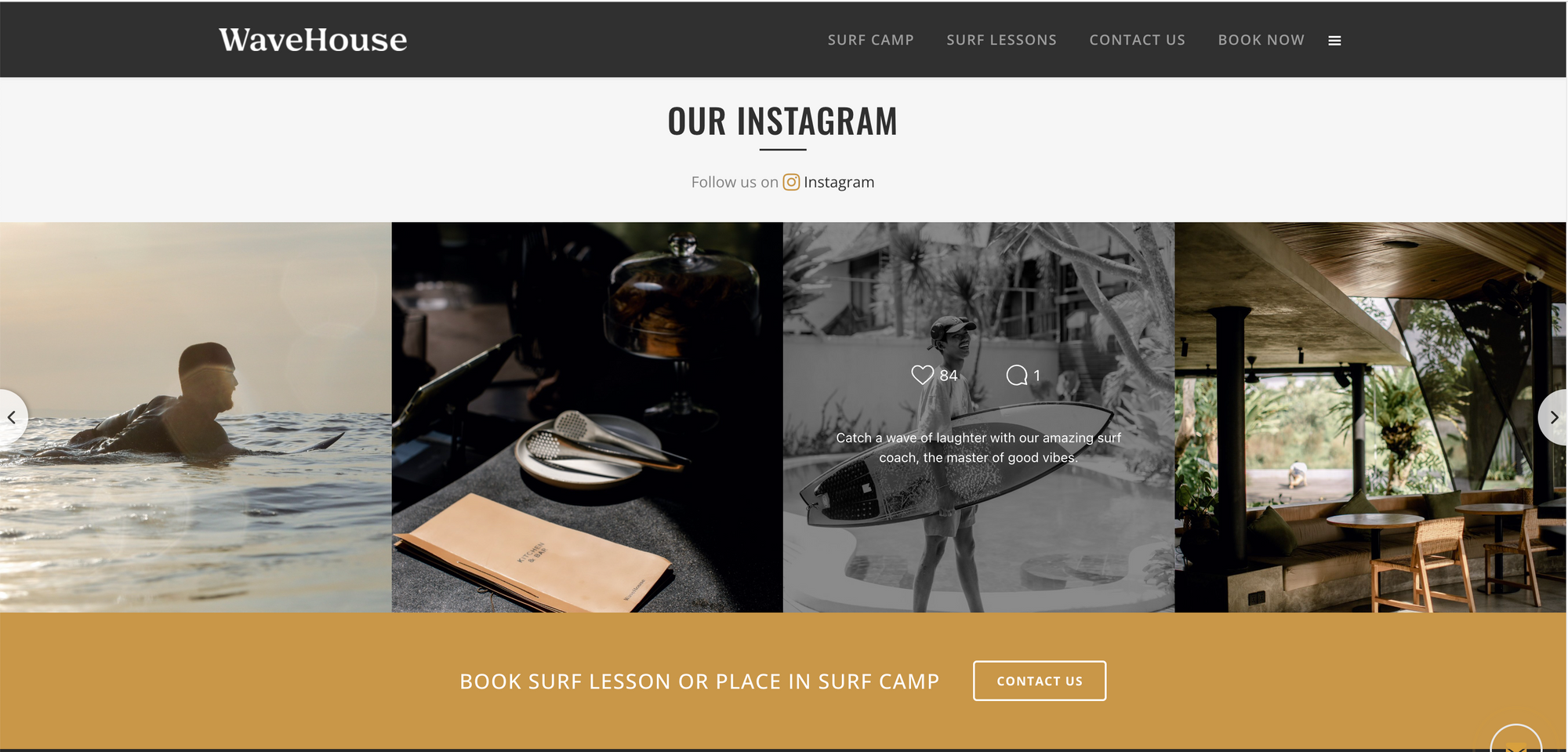 The social media feed can easily be embedded into your website with some of the above-mentioned aggregators. These widgets work excellently well for corporate events, product launch events, promotional meets, brand activations, and awareness campaigns.
Display Social Media Videos
Video content is an appealing way to convince visitors about your product. They are a great form of communication when it comes to content sharing, passing a social message, encouraging audience participation, and convincing the viewers. Social media videos are simply clips created and shared on media channels, and they can be effortlessly integrated onto your website by using a plug-in. Blog posts that are lengthy or tutorials on the usage of products can be quickly explained via engaging demo videos. For enhanced interactivity, you can also display social media video feeds directly on your website.
Showcase Social Media Reviews
Social proof is a powerful element that makes online visitors believe or buy something when they see another person recommending it, sharing positive reviews about it, or perhaps buying it. One of the best ways to achieve social proof is to showcase it by simply integrating reviews, testimonials, and recommendations of your former consumers onto your website. More than 79% of customers trust this factor and this in turn increases sales and website conversions.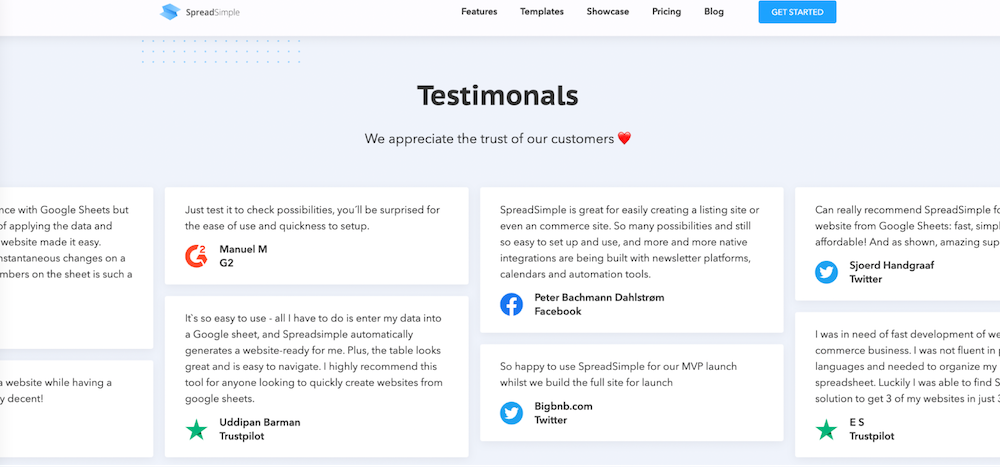 One of the ways to display testimonials on your website is through embedding a review widget that helps to aggregate all reviews through different platforms like Google, Yelp, Facebook, Airbnb, etc. Another way to achieve social proof is to ask your consumers to post reviews using your hashtag. This hashtag can then be used by you to display a live feed across all your marketing channels.
Benefits Of Integrating Social Media On the Website
Social media platforms offer a plethora of opportunities for businesses to grow and thrive. Here are the top 10 most crucial benefits of integrating social media on the website as an extension of your brand.
Connect to a wider audience with extended reach.
Amplify your interaction and engagement capabilities on your website.
Understand your consumers' social behavior.
Drive traffic from digital platforms to your website and vice versa.
Enhance your website's attractiveness with creative visual social content.
Establish your brand image and awareness through communications.
Promote user-generated content from media channels to help build social proof.
Increase your conversions and turnover.
Deliver a superlative consumer experience for your audience.
Conclusion
Social media is an amazing tool that can be utilized to reach a wider customer base and enable conversions. When you are deciding which platforms to use for your business, it is important to do a thorough analysis of your website and understand which channels match the objectives of your brand. By following the above-mentioned steps and tools, you can blend your website and social media content into one unified online space for your consumers to discover your brand. We hope this article can assist your business in integrating and increasing your potential leads.
---