10 Ways to Boost Your Website Traffic
With the boost of technology, online presence has become vital for any organization. A website is one of the most effective ways to have this presence and grow your business. Websites are an easy way to communicate with current and potential clients, and their goal is to generate traffic and leads.
Understanding how people visit your website is important in optimizing it. Hence, website traffic is an essential factor in determining the success of any online platform. To learn the different types of website traffic, check out our previous piece. And this article will help you understand the importance of website traffic and ways to boost it.
Why website traffic is important?
With the gradual movement of technology, a good marketing strategy for any business is to analyze its website traffic. Imagine your webpage is a real estate property, it is always important that there is a steady flow of customers to your property, which in the long run helps in expanding your business.
Website traffic helps you to understand how your customers are responding to your business and its products and also in building loyalty. The more traffic you attract to your website, the more potential customers you will have, and the conversion rate for your business will be higher. The number of visitors to your webpage increases your opportunities to:
generate qualified leads
build relationships and trust with clients
expand your product line
grow your business
This is why website traffic is a very important metric that an enterprise should be aware of. Since we have established how important traffic is in determining your website's success, let us look at ways to boost it for your online platform.
10 must know techniques to generate more website traffic
Servers monitor website activity and register whenever a visitor has landed on a webpage. This is known as a "hit". When a visitor browses through multiple pages and takes action then it is known as a "session". Boosting and monitoring your sessions will help your organization learn a lot about your clients. This knowledge, in turn, can assist you in turning visitors into potential customers, partners, or advocates of your product and company.
So let's understand how to increase your website traffic:
1. SEO (Search Engine Optimization)
SEO is the process by which you optimize your content with keywords relevant to your business. It is one of the single greatest factors in determining where your website will land in SERPs (search engine results pages). The higher you rank in the SERP the more likely it is for users to find you. A few ways to maximize your SEO are:
Ensure your website has detailed descriptions of your products and services, so queries placed by visitors on search engines will direct them to you.
Having blogs, posts, newsletters, and customer reviews will also bring more visitors to your page.
Adding visual elements like images and videos with a short description and optimizing them for mobile devices will also help boost your ranking in search engines like Google, Yahoo, and Bing.
2. Create high-quality and engaging content
High-quality and engaging content is what draws the attention of most users from search engines to your website. People use Google to find specific answers to their queries and keyword-rich content is what brings traffic to your webpage. Websites that release an average of 8-10 posts per month tend to receive more traffic than those that publish lesser posts.
Creating unique and helpful content which is rich in keywords can also help your SEO strategy. This, in turn, will help you rank higher in the SERP. Valuable content increases your likelihood of repeat visitors. Keep in mind that when crafting content, you should make it easy to read, follow, and engaging. The ultimate way to create an appealing webpage today is with the most user-friendly no-code website builder like SpreadSimple.
Tip: The bottom line is that when you care about the content you produce, post regularly, and research what your audience wants to see, web traffic will improve.
3. Make a dedicated landing page
Your website's homepage is the first line of communication with your visitors. But the other web pages that are featured on your company's website are equally important. In today's fast-paced world, people are looking for quick and specific answers as fast as possible. Adding links to dedicated landing pages that are specific in nature can help your business tremendously generate higher traffic.
For instance, if a visitor is looking to make a reservation in a specific hotel, a link that directs them to the booking webpage instead of your home page is more targeted and will help in driving more traffic toward your website. Using website analytics, you can create webpages that highlight content based on ‌visitors' priorities.
4. Have a social media presence
According to the latest research, an average person spends 147 minutes daily on social media websites. You can tap into this market by using social media to post the same kind of content that you host on your website such as new product launches, promotional offers, etc. Social media is a good platform as it can help drive more traffic to your web pages while amplifying your product.
The key idea that needs to be understood is which social media channel to use that best aligns with your organization. For example, if you are promoting a webinar for working professionals then LinkedIn would be a great choice, while as, Instagram is more useful if you are promoting travel or fashion-related products and services. Some steps to follow when establishing a social media presence are:
Post content regularly on your social media channel
Use hashtags that are pertaining to your business
Use the live feature or share short videos which coincide with your product and services
Engage with your subscribers and viewers by replying to comments, retweeting, or tagging relevant posts
Include a CTA in your informational and educational posts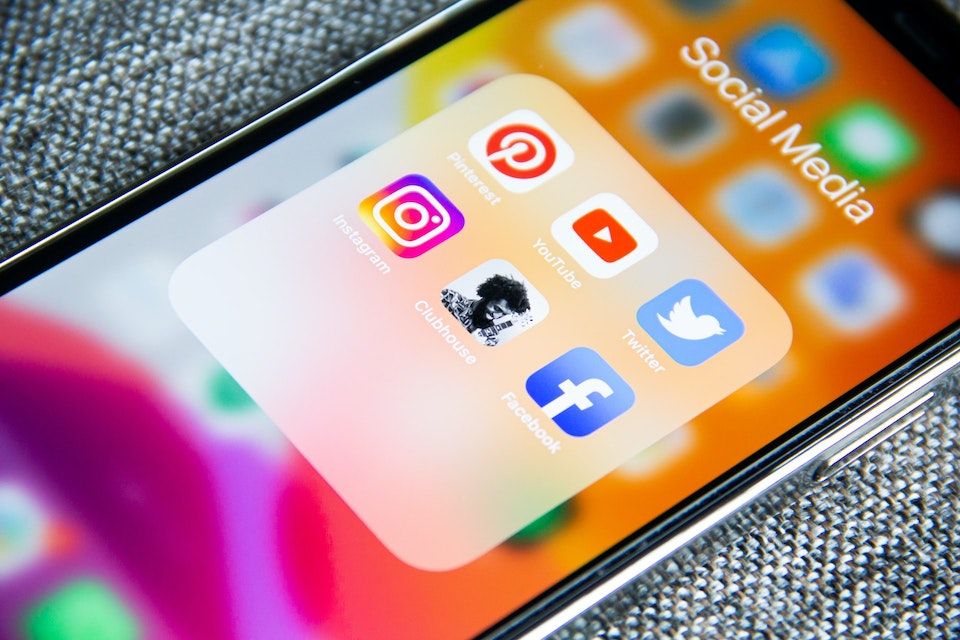 5. Invest in digital advertisements
While organic traffic is better for a business in the long run, investing in digital advertisements on social media and PPC (pay-per-click) is great for short-term goals to help drive traffic to your company. They help to drive traffic to individual landing pages, promote new products, and attract a specific audience to your website.
Today, the algorithms on social media and search engine platforms are audience specific and subscribing to their paid advertisements can quickly drive potential customers to your website and increase your chances of conversion. Digital advertisements can be targeted to extremely specific groups that have been segregated based on age, demographics, interests, and gender.
Tip: Working with an ad agency or an experienced professional is the right path for driving paid traffic to your organization.
6. Send Emails and Newsletters
Emails are one of the most powerful ways to target your existing customers and bring traffic to specific web pages. Emails are like a personal one-on-one conversation with your potential clients. There are two main types of emails that you can send – newsletters and promotional emails.
Newsletters feature information about sales, new styles, or events that are organized by your business. Promotional emails are specific in nature and can be used to provide promo codes, various sale or service announcements, and promote new products. A few steps to keep in mind when broadcasting emails to your customers are:
Add captivating content in the subject line of the email
Provide a link that subscribers can click to reach a specific page and get more content to read on the subject
Ensure your emails are mobile-friendly as more than 46% of emails are opened on mobile devices
Using creative templates makes the email visually appealing to your audience.
7. Backlink with trusted sources
Backlinks are links on other companies' websites, blogs, or posts that go back to a specific landing page on your website. Adding links to other relevant companies and individuals on your posts and blogs will encourage other organizations to do the same.
The more qualified and quality backlinks you obtain, the higher your ranking on search engines as they view your website as a trusted and authentic source. This in turn drives up your website traffic. One thing to keep in mind when working with other companies is to make sure that the backlinks must come from reputable sources, or else they may have an opposite effect on your brand. Some other benefits of backlinks are:
They help establish your brand with consumers and build trust among them
They highlight your business presence and make your brand recognizable
They attract more visitors to your website.
8. Refresh old content
Google has a changing algorithm and it keeps updating its ways of ranking websites in its search results. If you have written blogs and posts earlier that have responded well to your audiences, make sure to update them with new information every now and then.
As you will keep adding new content to old posts, the ranking and popularity of it can also change. This in turn will force more traffic to your website. Existing content is less time-consuming to update and refresh so it is cost-effective and fast in traffic generation. Sometimes, just adding new visuals, photos, and videos to your old content can do the trick.
9. Blog and engage with your community
Blogging and engaging with your online community is a sure-shot way to increase awareness about your brand. The more you engage with customers, influencers, industry experts, and other brands the more your visibility increases online. This makes people promote your company and generate traffic to your webpage.
Sharing an influencer's post on your blogs, or giving visibility to someone with something as simple as "photo courtesy" will help expand your brand to reach more audiences. Your marketing strategy should include engagement and blogging in them. Websites featuring blog content rank higher on search engines as compared to those without it.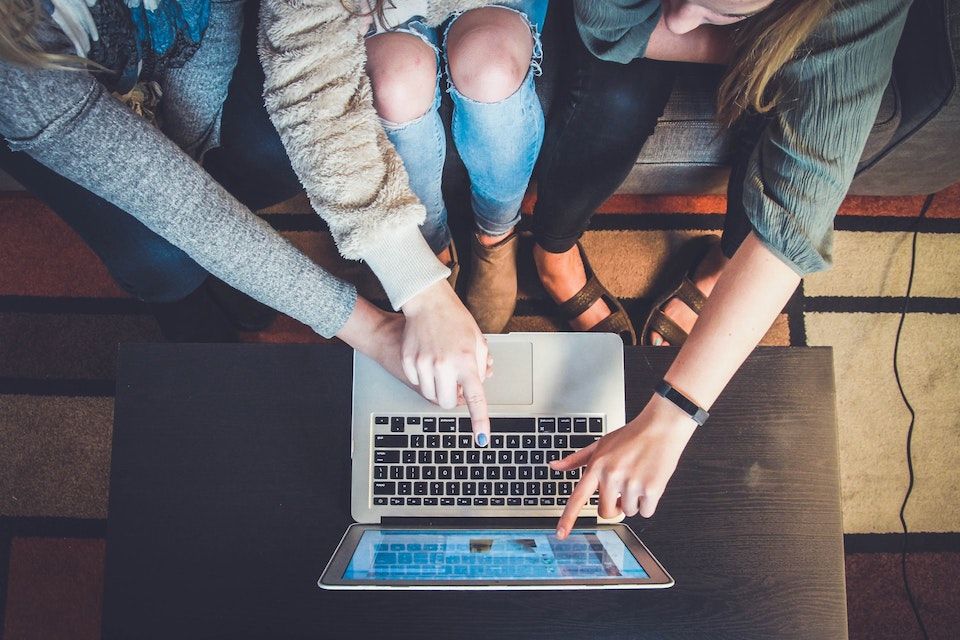 10. Conduct polls or give locked content to customers
By conducting polls with your clients, you are engaging them to have a line of communication with your business constantly. This helps keep your brand relevant in the eyes of your consumer and in turn, generates more website traffic.
Another way is to have locked content that can be explored once ‌visitors share their contact information. This is useful for your organization to generate new leads and drive traffic. Also giving away free things such as promo codes, an online calendar, or a template, that anyone can download, is a good way to have brand visibility.
How to measure the effectiveness of your website traffic
Measuring the effectiveness of your website traffic is very crucial to determine the success of your brand. It also helps to fine-tune your website to make it more engaging for your visitors. Using specific metrics, you can measure how visitors interact with your website and individual webpages and in turn, find ways to optimize it. Here are some of the metrics you should monitor to help you understand your website traffic:
Traffic Sources
Website traffic is of different types such as organic, paid, direct, etc. When you determine the sources of your traffic, it tells you where your maximum visitors are coming from. This metric also tells you what encouraged people to visit your platform and can help you understand where to focus your attention to increase website traffic.
Bounce Rate
A bounce is a single-page session on your website, and a bounce rate is the percentage of visitors who leave your website after viewing only one page without performing any actions such as clicking a link or making a purchase. This metric is very important in understanding the effectiveness of your website traffic and whether each webpage of your business has quality and engaging content. Your goal as a business should be to keep this rate below 50% or as low as possible.
Average time on website
The average time on the website tells you the elements and web pages on which the visitors were engaged the most. With this metric, you can understand the certain web pages on which people are spending more time and use this information to optimize your other landing pages. One thing to keep in mind is if the time spent by users is very high then it could also mean that your content is not user-friendly and it is taking longer for visitors to complete a task on your website.
Conversion rate
Conversion rate is often regarded as the most important metric when it comes to the effectiveness of websites. It is simply the percentage of website visits that resulted in an action such as making a purchase, signing up for email notifications, form completions, or selecting of click to chat option. You will have to configure this metric based on the conversions that matter the most to your business.
Tip: Conversion rate is mostly associated with revenue generation, but can also help you understand an important step in the visitor's journey.
We hope this article has given you ideas on how to boost your website traffic and grow your business.